Custom orders are available upon request and with a 20% special order fee. Custom orders normally require a 14-21 day turnaround time.
CUSTOM BELT SKINS & COLORS
We offer many other skins like shark, python, ostrich leg, frog, elephant, bison, and sueded alligator. Belts are also available in an assortment of colors that we do not carry normally like electric blue, purple, lime green and even pink, just to name a few. The belts may be made to order in odd or half sizes also. The belts may also be made into different widths like ½" or 2" wide. Many variations are possible so please email us your ideas and we can tell you your options personally.
BUCKLE ENGRAVING
We have the ability to engrave images or lettering onto our metal buckle products. A vectorized image is needed to have this done. The image should be emailed to kalifanobeltsandbuckles@gmail.com. Lettering can be done without a vectorized image. Only font and sizing is needed. The image or lettering can be placed on one of our existing buckle sets for a $30 fee. Or it can be placed on one of our base metal buckle blanks for a $20 fee.
The turnaround time for this is 14 days.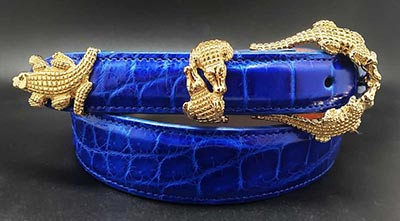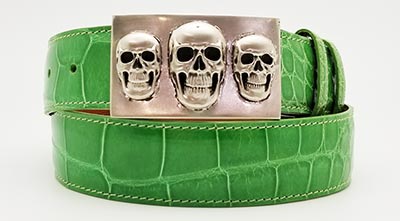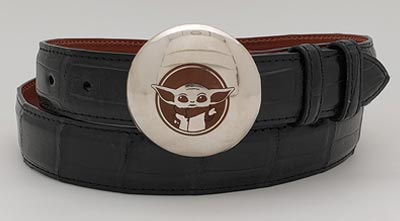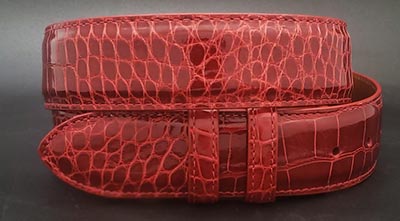 Baby Yoda belt buckle on Matte Black Alligator belt
Alligator belt strap in glossy red finish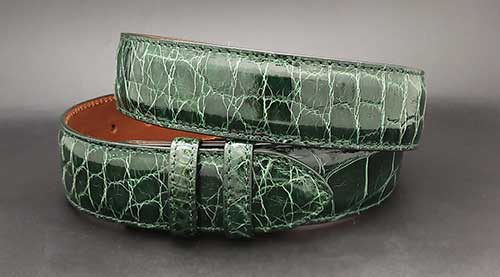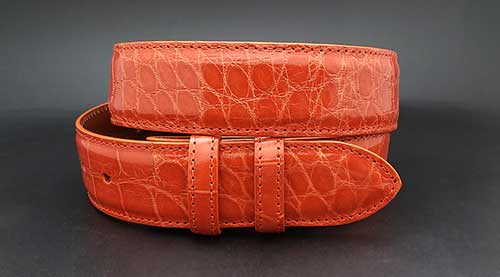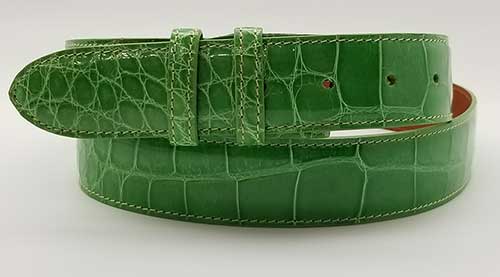 1-1/2″ straight tan glossy alligator
1-1/2″ straight green glossy alligator
1-1/2″ straight glossy alligator, orange
1-1/2″ straight Lime green glossy alligator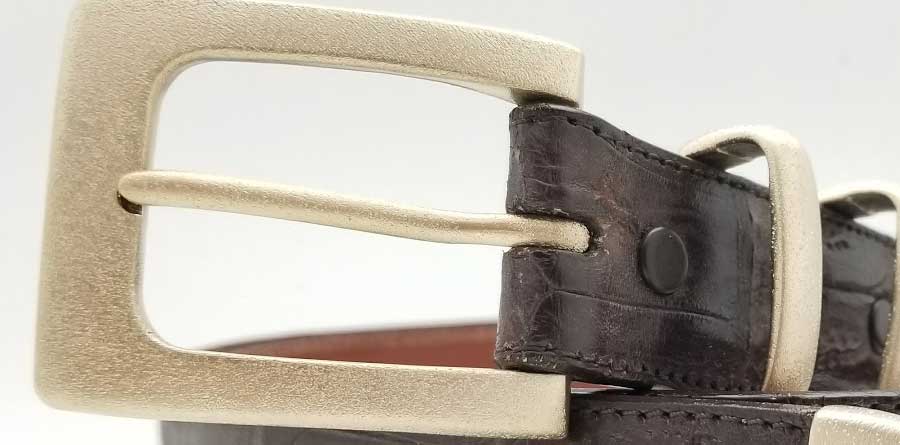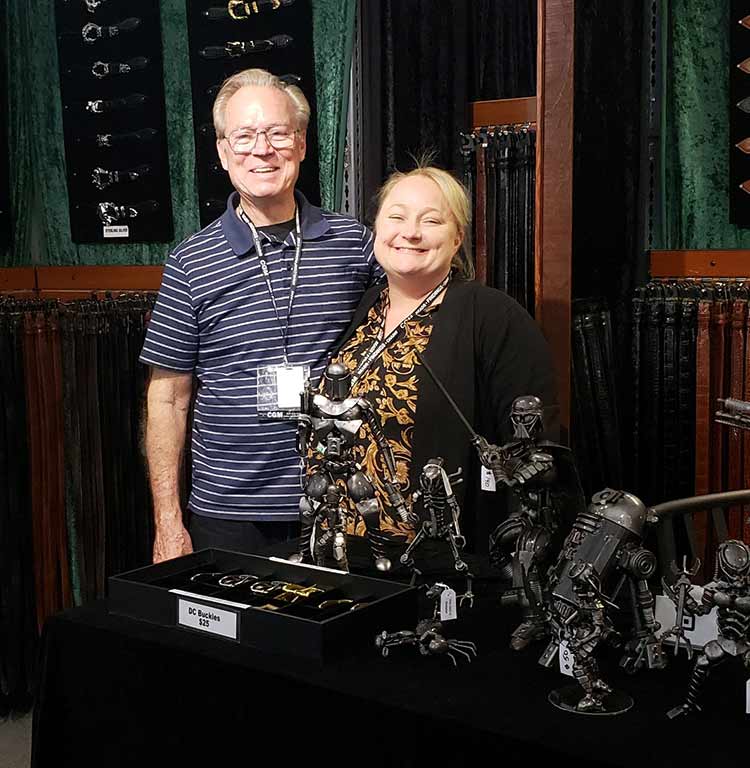 Subscribe
Join our Monthly newsletter for sales & Updates