How to Measure Your Belt Size
Surprise! Contrary to popular belief, your PANT size is NOT the same as your BELT size. To be honest, our belt sizes are usually about 2 to 4 inches LARGER than your pant size. This all varies depending upon how tight you like to wear your belt, the brand of clothing you're wearing, and the thickness of your pant fabric.
1 – MEASURE AN EXISTING BELT
The best way to determine your belt size is to start by measuring a belt that you already own.
Lie the belt down on a flat surface and make sure it's straightened out so that it's lying FLAT.
Using a tape measure, measure the length from the fold of the leather that wraps around the metal buckle to the belt hole that fits you best. Round to the nearest inch. That measurement will be your BELT SIZE (in inches).

2 – MEASURE BASED ON PANT SIZE
If you wear your pants at a normal height, i.e., around the waist line, a basic way to determine your belt size is to add 2 inches to your current "off-the-rack" pants size. For example, if you wear a size 36″ waist pants, then a size 38″ belt would be a generally safe choice.
When wearing jeans or trousers that are low-rise, add 3 – 4″ to your pant size.
Keep in mind that over time, belts that initially felt snug will more than likely wear more comfortably as time goes on.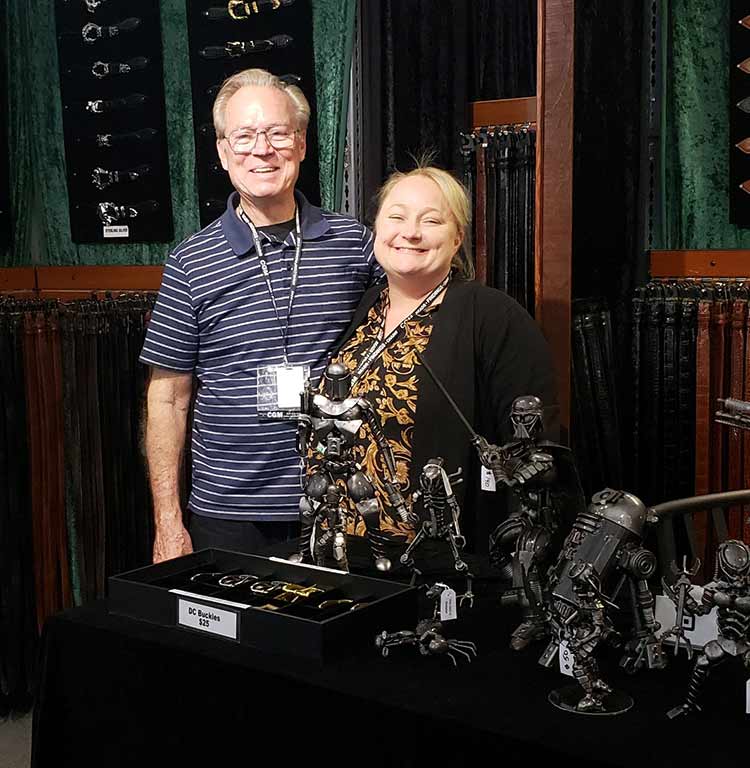 Subscribe
Join our Monthly newsletter for sales & Updates